SERVICES
Apartments: (2-6 pax) are fully equipped to suit visitor's needs (kitchen, one double bedroom, a bathroom and even fireplaces in some of them). Each apartment has an independent entrance and many of them have a terrace and private outdoor spaces with garden furniture. Kitchens are equipped with oven and fridge.
Swimming pool: There is a swimming pool and a panoramic terrace.
Products offered: Visitors will able to purchase typical products.
Barbecues: They are available in shared areas.
Park: There is a wide shady zone provided with deck chairs and an area reserved to children.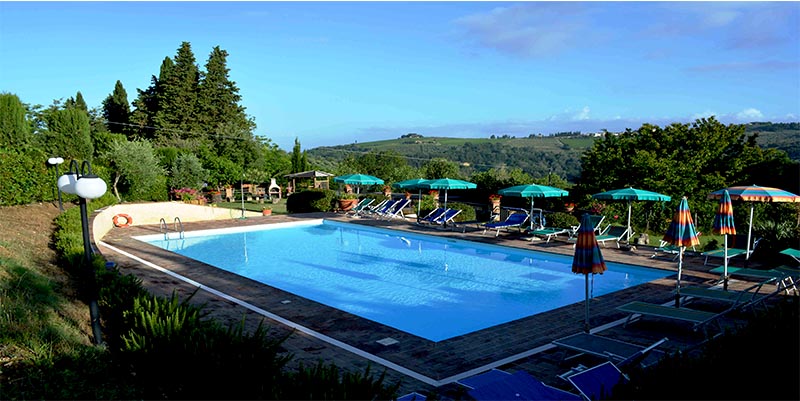 Languages spoken: Italian, English and Spanish.
Animals: Pets are allowed, except in the swimming pool.
Parking: Those visitors arriving by car will be able to use the private shady parking area.
Tourist information: Visitors will be given brochures, maps and any touristic information they may request.
The farm. Our products
We produce our own fine wine and excellent olive oil from organic crops.
Visitors will have the possibility to choose between red, white, rosé and vinsanto, (the typical sweet wine of Chianti region).The production process is completely genuine, without any coloring or additives. These are the products of our country, our work and our passion.